Overbrook City Pool
The pool is located at 701 Maple Street, Overbrook, KS 66524. For more information check out their facebook page at Overbrook City Pool.
The pool is now accepting forms for swim lessons for 2023 season. The forms can be found at City Hall for both Public and Private swimming lessons.
The pool is now taking applications for lifeguards for the 2023 season. To apply, fill out this form.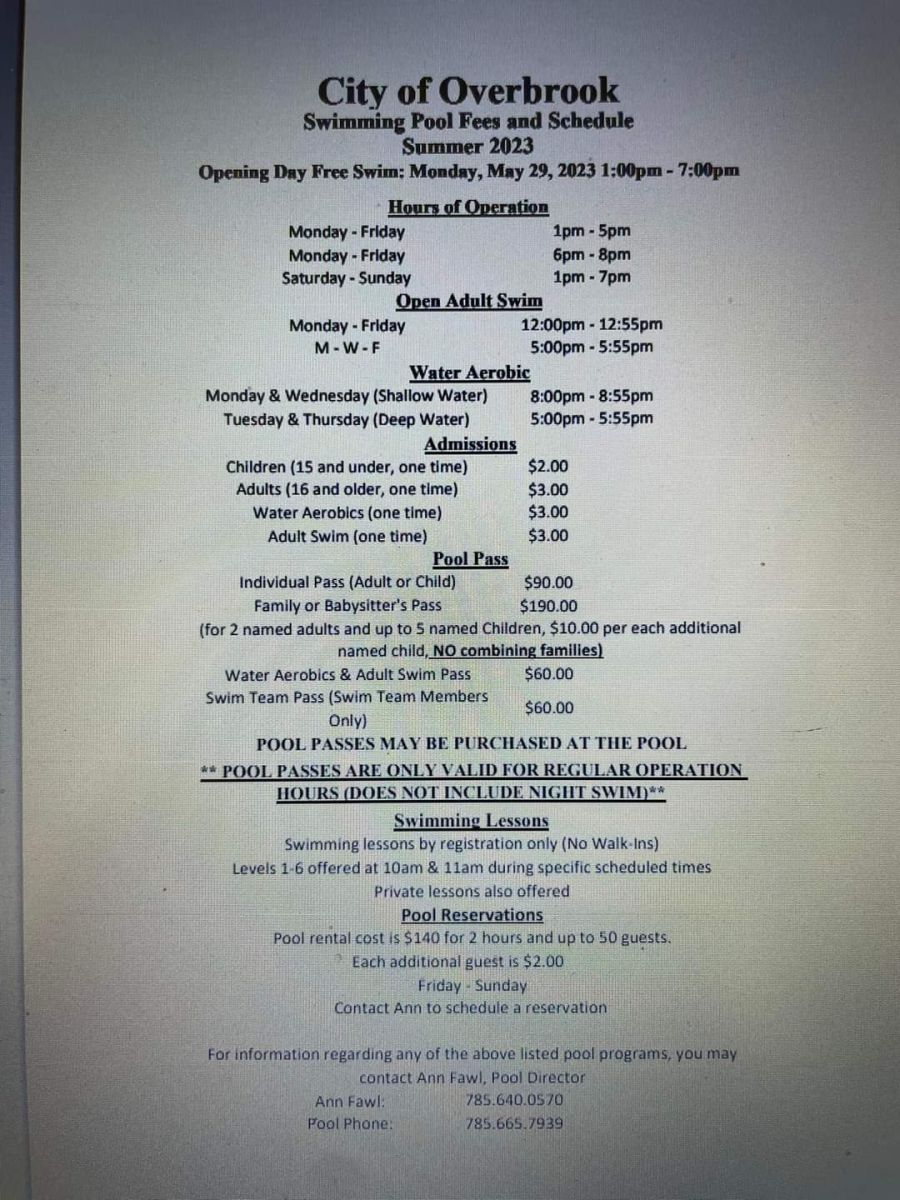 Locations
Overbrook City Pool
701 Maple St
Overbrook, KS 66524